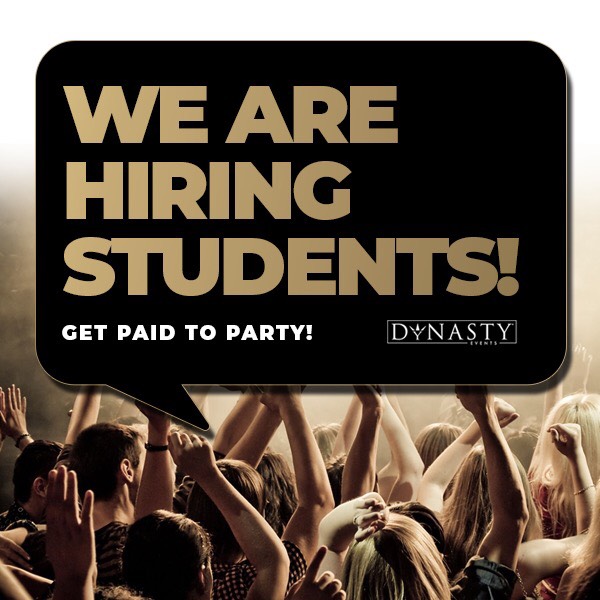 Dynasty Events
Be a Part of the Dynasty
We're currently expanding our operations and looking for new talent to join our team.
If you're an outgoing person, apply now to be a part of something special.
Benefits of joining Dynasty Events:
– Party like a rockstar
– Build your network of friends
– Expanding your marketing experience
– Get Paid For It All!
What are you waiting for?
Apply Now Today!